Fund Depositary
A problem that is discovered early is only half of the problem
This product is intended to provide system support to fund depositaries of collective investment and pension insurance funds. In particular, it provides control activities on the valuation of funds and the composition of the fund's assets.
How the system works
The system supports the following functionalities:
records of all assets of the fund including its changes in time (transactions),

market revaluation of the fund's assets to verify that the fund's assets are valued at fair value,

calculation and verification of collected fees and net asset value per issued share of so-called nett asset value (NAV),

carrying out checks on the limits and structure of the fund assets according to the law and the fund rules

Pre-transaction checks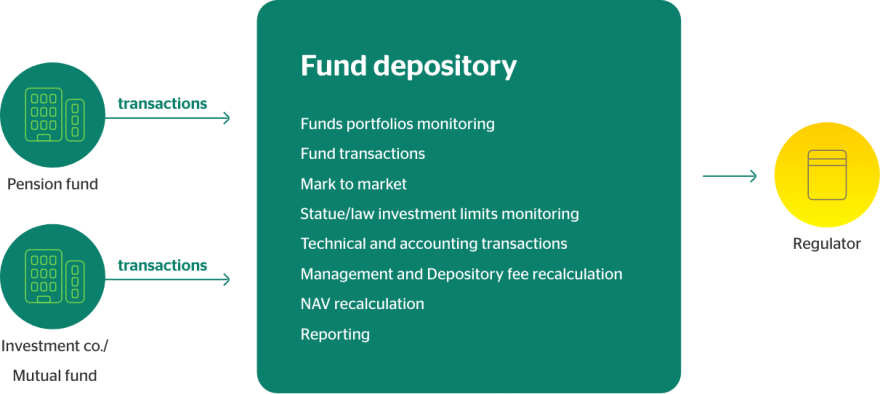 Contact us. We'd be happy to discuss your needs.