About us
We know that it doesn't matter what we write about ourselves. It depends on how our partners: employees and customers, perceive us.
Who we are
We are a Czech supplier of the CTS software platform, through which billions of crowns flow every day. We are partners with our customers and with whom we further develop our solutions. We are also a team that enjoys delivering innovative investment solutions. We are not afraid to invest in our product. Our goal is to maintain both functional and technological competitive advantages. The result of our efforts is to support digitization and automation in banks, especially in the area of ​​investment.
What we do
We deliver, support and further develop the CTS platform, a unique all-in-one solution. With simple parametrisation, CTS adapts to different applications without having to install a different solution for each area. This makes IT architecture / infrastructure simpler and cheaper, and accelerates the process of implementing new investment functionalities. Thanks to the user-friendly interface, we accelerate work with the system and help reduce errors.
Let's work together to find a way to do things simpler. I enjoy helping our customers through digitalisation and automation processes for their investment banking businesses. Taking a look back and see the results of the entire team's efforts over the years continues to give me the motivation to move forward.
Want to work at cts?
Join our team.
It is important for us to pull together and be good partners with each other. We know that every one of us is an individual. We've managed to curate a compact and stable team. We like to work together and have no problem to step in and lend a hand. We get along outside of work too, meeting once in a while outside of work for a beer, spending a weekend together on bikes or enjoying the snow and a bit of healthy competition in the Alps during the winter.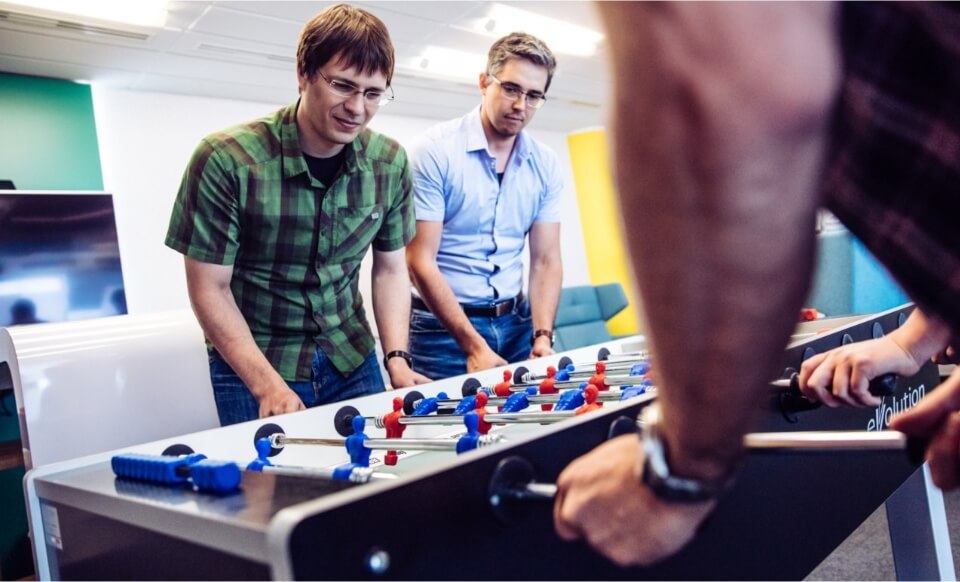 Support your business using the unique CTS trading platform
"We reduced OPEX costs by 63 % compared to our legacy solution, which enhances the convenience of services to SLSP customers thanks to the ability to invest more into new functionalities and products for clients"
Slovenská sporiteľňa (ERSTE Bank member)